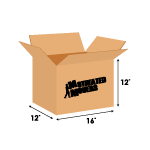 Small Box
16″ x 12″ x 12″
Use for small heaving items: books, magazines, files, tools, CDs, DVDs, heavy pots & pans, skillets, canned goods.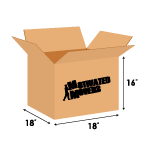 Medium Box
18″ x 18″ x 16″
Use for medium size / weight items: shoes, linens, folded clothing, electronics, pots, pans, board games, etc.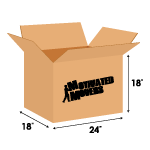 Large Box
24″ x 18″ x 18″
Use for large light items: pillows, bed linens, towels, lamp shades, dry goods, seasonal decorations, baskets.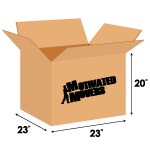 Extra Large Box
23″ x 23″ x 20″
Use for very large light items: comforters, oversize lamp shades, large pillows, Tupperware, large light pots & pans, baskets, toys.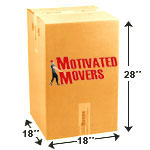 Dish Pack
18″ x 18″ x 28″
Double corrugated for extra strength use for dishes, china, lamps, statues, vases, electronics or any fragile items.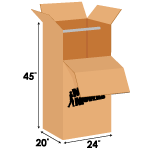 Wardrobe with Bar
24″ x 20″ x 45″
Includes hanger bar for hanging clothing.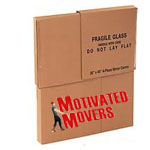 Mirror Box
40″ x 60″
Multiple piece boxes can be adjusted to fit any size glass, marble or stone, mirror, artwork, or framed picture.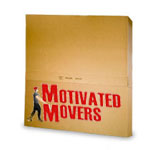 Universal Mattress Box
80″ x 8″ x 39″
Bedding set includes a box spring and a mattress. (Requires 4 boxes for king, queen and full size mattress and box springs).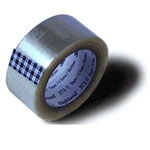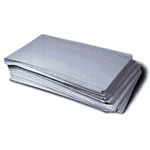 Unprinted Packing Paper
Unprinted Packing Paper 25 lbs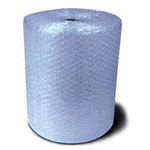 Bubble Wrap 3/16
3/16″ Bubbles / 150 ft.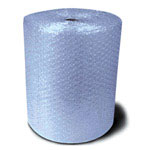 Bubble Wrap 1/2
1/2″ Bubbles / 150 ft.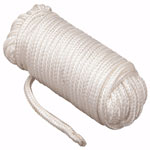 Tie Down Rope
Tie Down Rope 48′ Soft Braided Nylon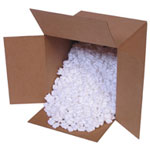 Packing Peanuts
20 cu. ft.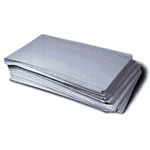 Paper Pad
60″ x 72″ 3 ply
Use for protecting furniture in storage, loading rental trucks, wrapping pictures (in combination with picture / mirror box)