Your expert choice for Huntsville Moving Companies
Are you planning a move in Huntsville, AL? Look no further than Motivated Movers, your local moving experts. Our experienced and professional movers are dedicated to providing exceptional moving experiences for our customers, and we take pride in our commitment to customer satisfaction. Be sure to check out our reviews to see what our satisfied customers have to say about us.
Moving can be overwhelming, but our team is here to make it easy for you. We understand the importance of your belongings and take great care in handling them during your move. Our team is extensively trained to handle any situation, from moving delicate items to navigating tight spaces. Whether you're moving a few items or need a full-service moving experience, we're here to help.
Contact us today for a personalized quote and discover why we're the best moving company serving Huntsville, Madison, Athens, Decatur, Owens Crossroads, Harvest, and Gurley. Let us take care of all your moving needs, so you can focus on settling into your new home or business.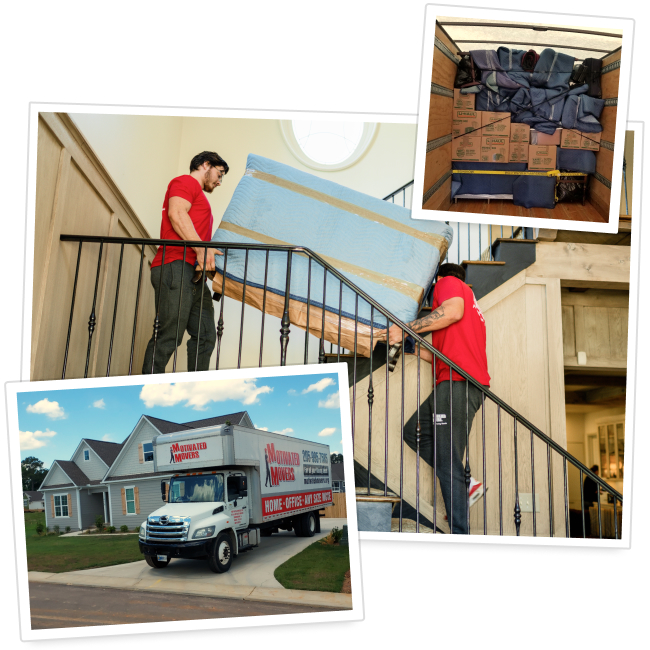 ---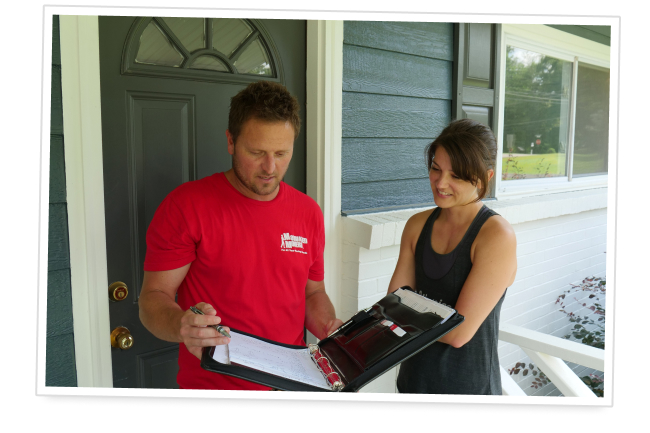 How much does it cost to move in Huntsville, AL?
When it comes to moving, it's important to choose a reliable and experienced moving company in Huntsville, AL. Look no further than Motivated Movers, the go-to choice for local residents. We make it easy for you to get a personalized quote and start planning your move in one of the following ways:
Fill out our quick quote form on our website to receive a personalized quote in one business hour or less.
Give our local Huntsville office a call at 256-858-6683, and one of our friendly and knowledgeable staff members will be happy to assist you with any questions you may have.
Schedule a virtual estimate with one of our experienced estimators for a detailed quote and one-on-one consultation.
We know that moving can be a daunting task, but our team of professional movers is here to make the process as seamless as possible. We handle your belongings with the utmost care and respect, and we have the expertise to handle any situation that arises during your move.
Choose Motivated Movers Huntsville for your next move and experience exceptional service from start to finish. Contact us today for your free moving estimate and discover why we are the trusted choice for local moving services.
Call us today for a free quote!
256-858-6683
Or use the button below to request a free quote online.
We will get back to you in one business hour or less!
We've Got Great Reviews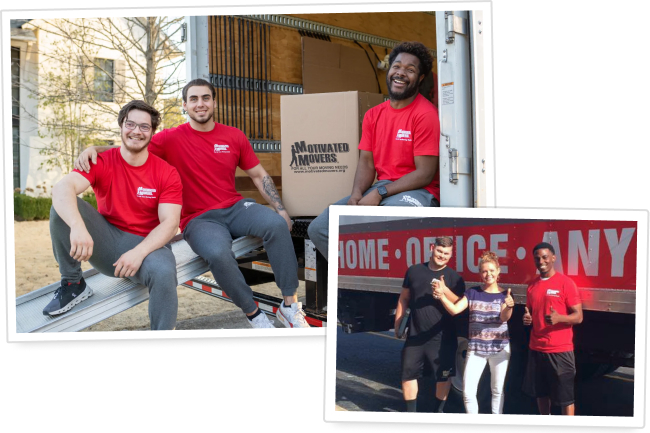 I used Motivated Movers Huntsville AL to move from my storage to my apartment. The two gentlemen Marc and Austin were great! They came equipped with dollies, furniture covers, saran wrap, you name it. They called and let me know they were on the way and how long it would be. They were very professional and quick. Mark and Austin set up my items where I needed them to go but what took me by surprise was Marc hooked up my washer and dryer!! I was worried about having to have someone come in and hook it up or try to get back there myself but he asked if I would like for him to hook it up and I said absolutely, please lol!!! There was no charge for that either. These guys were worth every penny. My next move will definitely be with Motivated users. Thank you Marc and Austin for doing such a phenomenal job in such a short amount of time.
a year ago
Great job today by Motivated Movers. Marcus, Krishna and Lamar really did a great job. They were very careful with our piano and filled our Pods to the brim to make everything fit. They were courteous and professional.
a year ago
This was the first time I had to use a moving company and I was very nervous. Not only was the cost very low But the team I had was absolutely AMAZING! They were very respectful, professional, thorough but quick, kind and went above and beyond!!! I'm definitely recommending motivated movers to everyone and will be using their services again!!! Thank you Motivated Movers
4 months ago
Ben, Kevin and Dee did a great job moving us from Madison to Hartselle! We had more stuff than what we planned to move, but they took care of all of it. Everything was wrapped with care and delivered exceptionally well. This was a great group that worked very well together. Professional and hard working! They worked 12 hours getting our move done in one day! That's dedication! Thanks so much!
2 weeks ago