Top Moving Company in Panama City
If you are planning a move in Panama City, FL, look no further than Motivated Movers. Since 2008, we have been providing exceptional moving services to the Panama City community and the surrounding communities of Panama City Beach, Laguna Beach, Santa Rosa, and 30A. We take pride in our commitment to customer satisfaction, and our reviews reflect that. Don't just take our word for it, explore our reviews and see for yourself!
Moving can be overwhelming, but we're here to help. Motivated Movers offers a range of professional moving services, including local moving, long-distance moving, residential moving, office moving, packing services (and supplies), loading and unloading, transportation, and even piano moving. Our rigorously trained movers are equipped to handle any moving situation, and we will treat your belongings with care and respect, ensuring a safe and successful move.
Getting a quote from Panama City's most reliable moving company is easy. You can get a fast, free quote by submitting some information about your move and receiving a personalized quote in one business hour or less. Alternatively, you can call our office and speak to one of our friendly and knowledgeable team members, or schedule a virtual estimate to talk one-on-one with one of our estimating specialists.
At Motivated Movers, we understand that each move is unique, and we'll work with you to ensure that your specific needs are met. Our competitive rates and attention to detail allow us to provide you with an accurate and realistic quote, so you won't be caught off guard at the end of your move.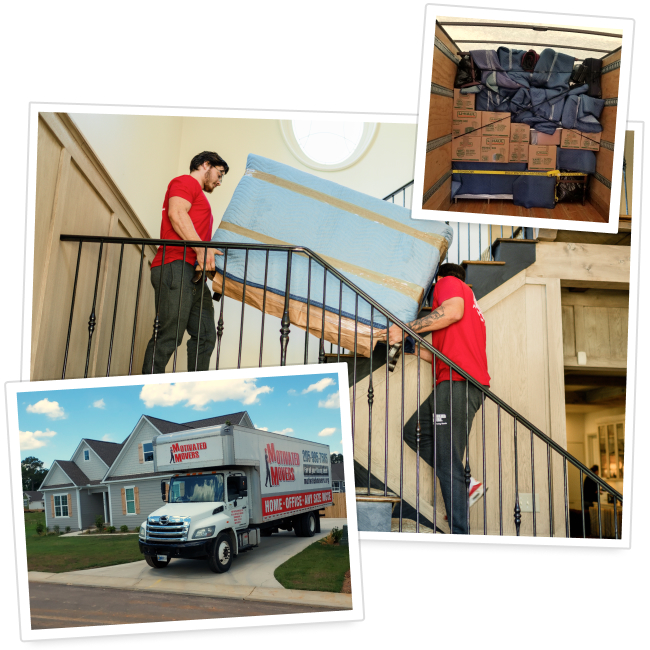 ---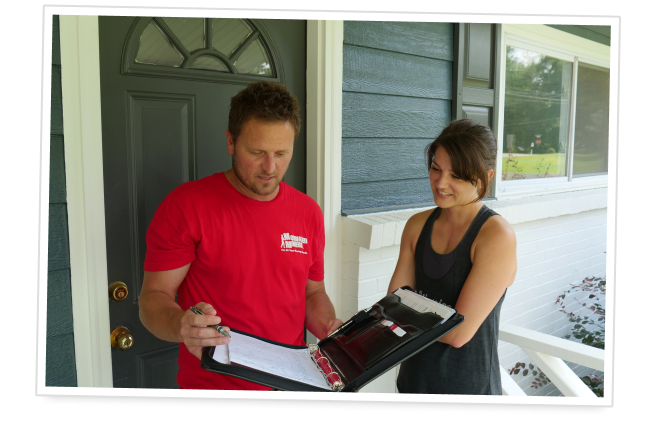 How much does a move cost?
Your quote from Panama City's most reliable moving company is just a call or click away. We're motivated to provide you with a worry-free moving experience and that starts by contacting us in one of the following ways:
Get a fast, free quote by submitting some information about your move and we will get a personalized quote to you in one business hour or less!
Call your local PC office and one of our team members will gladly assist you. Our friendly and knowledgeable staff is here to answer all your questions and provide you with the information you need to make an informed decision.
Schedule a virtual estimate with one of our estimating specialists to talk one on one. This is a quick, efficient way to get a detailed 

quote

 for your move.
Don't stress, get a quote from Motivated Movers Panama City. Movers you can trust!
Call us today for a free quote!
850-890-7321
Or use the button below to request a free quote online.
We will get back to you in one business hour or less!
We've Got Great Reviews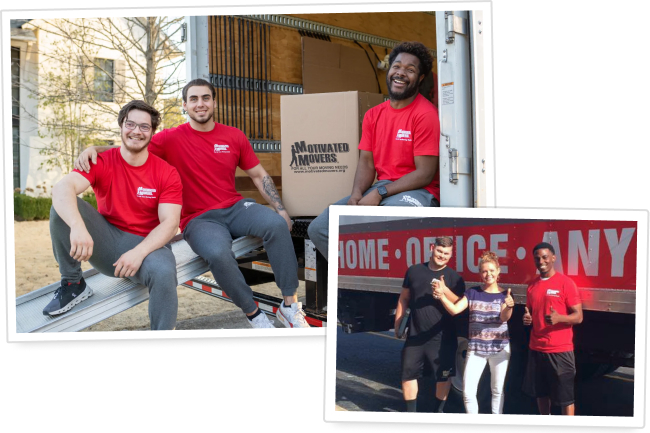 Today I had the most wonderful experience with these three young gentleman. I'm an interior designer and used many services in and around Santa Rosa beach and MM has never let me down! Today especially with Kyle, Jarid, and Dylan our experience was 5 star. So helpful, respectful & all around great guys. I have already booked them for my next install! Thanks so much!
a month ago
Demetrius and Jarid were THE DREAM TEAM!!!! I didn't have a lot to move and I wasn't as organized as I could've been. These gentlemen could've and would've waited but I didn't want to waste their valuable time and pay the rate. When I move back to my renovated condo you can bet your bottom dollar I WILL be calling MOTIVATED MOVERS! What a great experience and a great way to start the day. Also these two gentlemen communicated and worked so well with each other, like a well oiled machine — that makes a big difference. Thanks for being there. Question … do we get a repeat customer discount??? Haha! See you again in 7 months!!
a week ago
Wow! What an amazing moving experience! Dan, Jarid & Shawn helped us with our move in Seagrove! They were FAST, PROFESSIONAL & 5 star manners and service. Highly recommend!!
a month ago
I cannot recommend this company enough, I was surprised when they weren't mentioned in community posts about movers, I came across them thanks to Google and their quote was almost too good to be true, so I had to give them a try. The receptionist who got me set up with my appointment was friendly and helpful and she was able to get me scheduled next day, she told me exactly what to expect and how to secure my booking and gave me all the info incase I had questions before the move. Their online systems worked properly and their email was clear and easy to follow, they also had lots of tips for preparing for a move which is nice for first timers. Tanner was super good with communicating with me before my move to let me know his arrival time and answer any questions or concerns I had. He and the guy working with him (I feel terrible that I cannot remember his name) were super friendly and helpful and they came ready to work, were quick and efficient and took great care of my things. As a single mom who was nervous about hiring movers for the first time, I really couldn't have asked for a better experience.
3 weeks ago