Top Rated Moving Company in Pensacola
At Motivated Movers Pensacola, we are committed to providing exceptional residential, commercial, and long-distance moving services tailored to your unique needs. Our experienced, professionally trained movers adhere to the highest standards of customer service, ensuring that your move is seamless and worry-free. Trust us to handle your belongings with the care and respect they deserve.
Whether you're moving your home or relocating your business, our team has the expertise and equipment to make your transition smooth and hassle-free. Need packing supplies? Visit our packing supplies page to find everything you need, from boxes to bubble wrap. Ready for a quote? Choose from our three convenient Quote options – Quick Quote online, Schedule Virtual Estimate via Zoom or Facetime, or call our local office to speak directly with an estimator.
Experience the difference with Motivated Movers Pensacola – your go-to moving solution!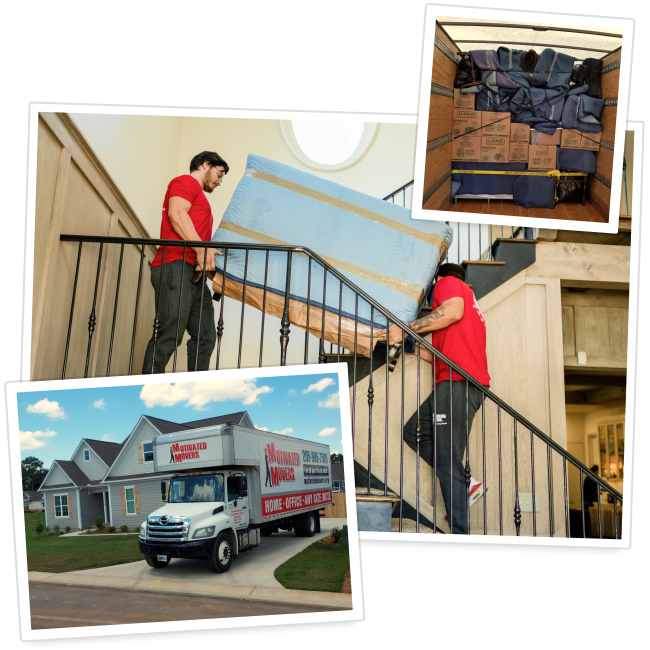 ---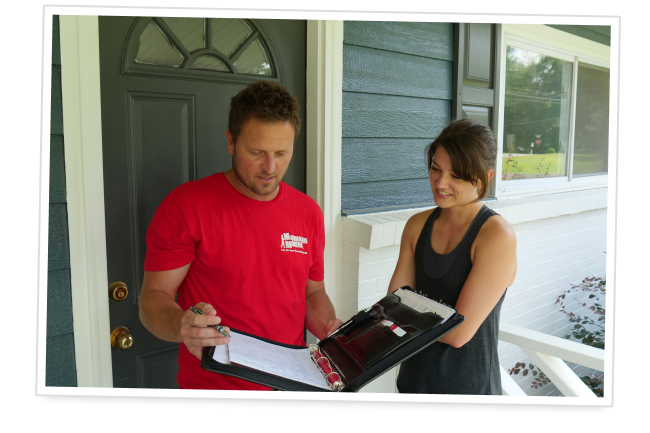 Moving Costs in Pensacola
The cost of hiring professional movers in Pensacola can vary greatly based on several factors. To help you better understand the expenses involved, we've outlined some key considerations that can affect the final price of your move:
Distance: Local moves are typically charged by the hour, while long-distance moves are usually charged based on the weight of your belongings and the distance to your new location.
Size of your move: The more items you have and the larger your home, the more time and resources will be required to complete your move, which will increase the cost.
Packing services and supplies: If you require assistance with packing and unpacking, or need packing supplies, these additional services can add to the overall cost.
Special items: Moving large, heavy, or fragile items like pianos, artwork, or antiques may require extra care, equipment, and manpower, increasing the cost.
To get a better idea of your moving costs with Motivated Movers Pensacola, choose one of our three convenient options for a quote:
Call us today for a free quote!
1-850-433-3392
Or use the button below to request a free quote online.
We will get back to you in one business hour or less!
We've Got Great Reviews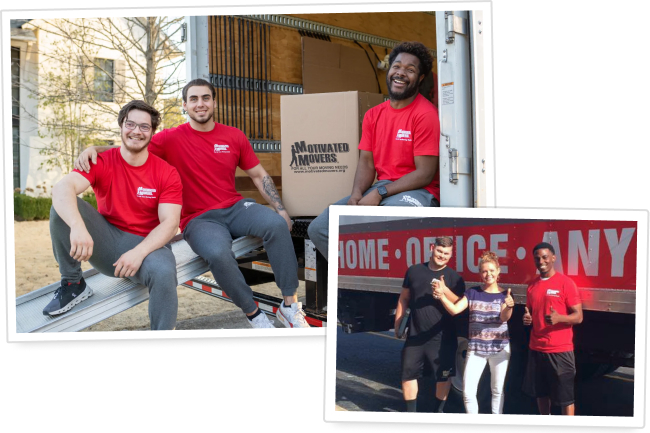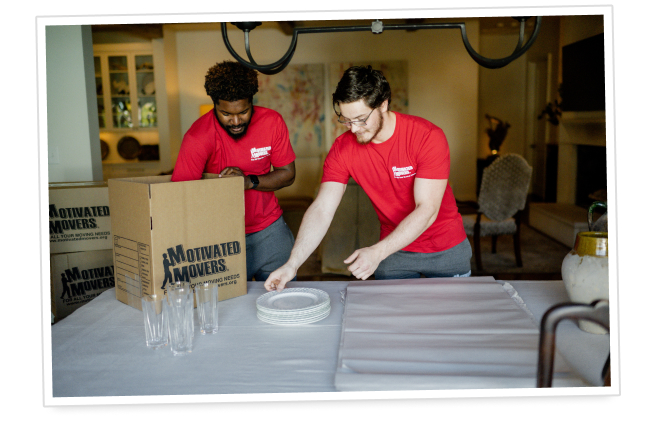 Residential Moving Made Easy in Pensacola
Moving in Pensacola doesn't have to be a daunting task. At Motivated Movers, we're dedicated to making your residential move as stress-free as possible. No matter the size of your move, from apartments to large homes, our team of highly trained movers and packers is ready to serve you.
As a fully licensed and insured company, we treat your belongings with care and respect, as if they were our own. Our competitive rates and attention to detail ensure accurate and realistic quotes, eliminating surprises at the end of your move.
Need extra help? We offer packing and unpacking services, supplies for self-packing, and professional handling of large or bulky items such as grand pianos and gun safes. Trust Motivated Movers Pensacola for all your residential moving needs.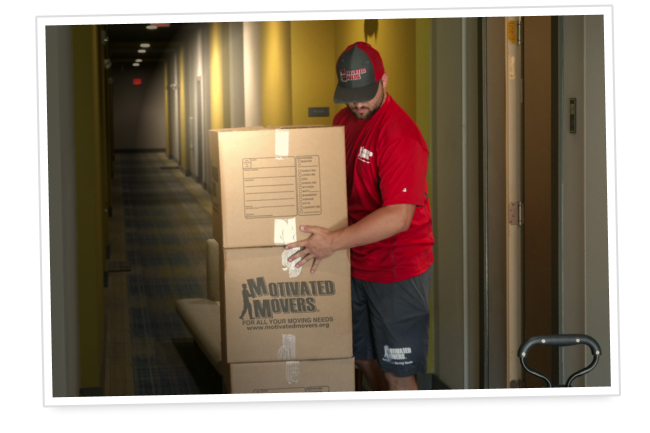 Expert Commercial Moving Services in Pensacola
Selecting the right commercial moving company is crucial for any business. Motivated Movers Pensacola offers seamless, efficient commercial relocation services to minimize downtime and get your team back up and running. Our experienced office movers handle quick turnaround moves, workstation disassembly, and reassembly, and weekend moving to reduce disruption.
Our dedicated moving expert will consult with you to understand your specific needs and establish a moving plan that's right for your business. From commercial and warehouse relocation to office moving and employee relocation, we have the experience and equipment to get the job done right.
Rely on Motivated Movers Pensacola for all your commercial moving needs, and experience the difference a professional moving company can make.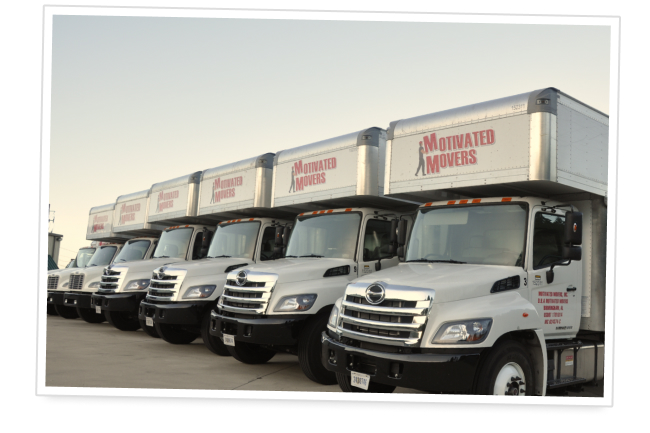 Long Distance Moving Simplified in Pensacola
Moving long distances requires careful planning and consideration. At Motivated Movers Pensacola, we specialize in simplifying the long-distance moving process for you. Our experienced team understands the challenges of moving to or from Pensacola and works diligently to provide a customized quote and plan for your move.
From packing and transportation to storage and delivery, we've got you covered every step of the way. With years of experience handling long-distance moves, we go above and beyond to ensure your move is a success.
Choose Motivated Movers Pensacola, the trusted moving company for your next long-distance move, and enjoy a stress-free experience.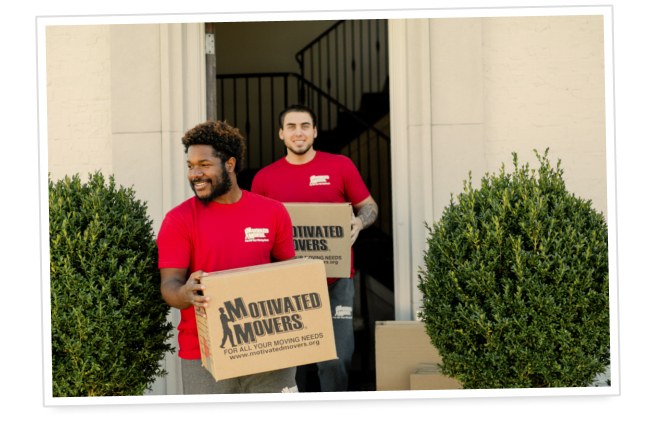 Premier Moving Services in Pensacola
Are you considering a move in the Pensacola area? Motivated Movers, Pensacola's trusted moving company, offers comprehensive moving services to a variety of neighborhoods in and around Pensacola, FL. From Gulf Breeze to Perdido Key, Navarre to Pace, Cantonment to Milton, and Ensley to Warrington, we've got you covered. With our focus on these prominent suburban areas, you can rest assured that your move will be a smooth one with Motivated Movers.
We understand that moving can be stressful, which is why we strive to make the process as easy and stress-free as possible. Our team of professional movers and packers is equipped to handle all of your moving needs, from packing and loading to transportation and unloading. Contact us today for a quote and let us help make your move into, out of, or within the Pensacola area a success.