Motivated Movers Chattanooga: Your Local Moving Experts
As local moving experts in Chattanooga, TN, Motivated Movers is dedicated to providing you with a seamless moving experience. Our team of experienced, professional movers is committed to customer satisfaction, handling delicate items, and navigating tight spaces with ease. We offer personalized quotes for a full-service moving experience, ensuring that all your needs are met. Living outside Chattanooga? We also serve the communities of Red Bank, East Ridge, Signal Mountain, Lookout Mountain, Soddy-Daisy, Hixson, and Harrison.
We provide a wide range of moving services, including local and long-distance moves, residential and commercial relocations, and packing and unpacking services. Our storage solutions cater to your short-term or long-term needs, and our background-checked, skilled moving crew ensures a safe and smooth move from start to finish.
Contact us today for a free quote on your moving needs.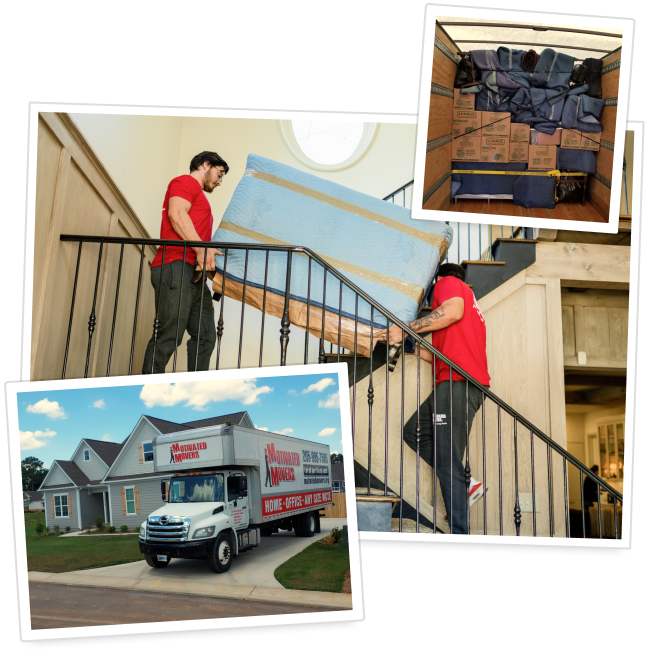 ---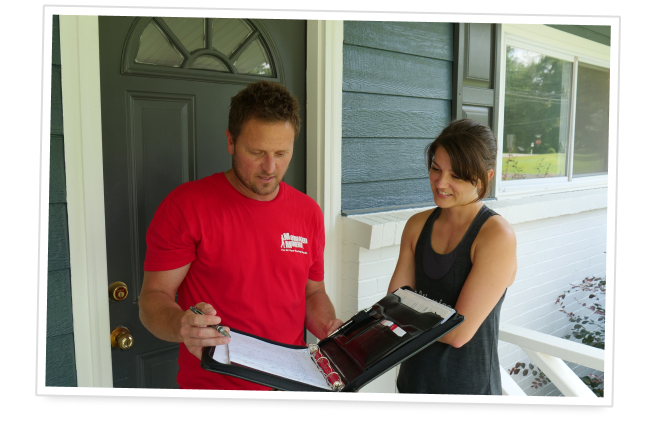 The Cost to Move In Chattanooga
At Motivated Movers, we make it simple to get a personalized quote for your move:
Fill out our quick quote form on our website to receive a personalized quote in one business hour or less.
Give our local Chattanooga office a call at 423-994-0529, and one of our friendly and knowledgeable staff members will be happy to assist you with any questions you may have.
Schedule a virtual estimate with one of our experienced estimators for a detailed quote and one-on-one consultation.
Our professional movers handle your belongings with care and respect, making us a trusted choice for local moving services in Chattanooga.
We believe in transparent pricing with no hidden fees, ensuring that you know exactly what to expect during your move. Our commitment to providing exceptional service sets us apart from other moving companies in the area.
Call us today for a free quote!
423-994-0529
Or use the button below to request a free quote online.
We will get back to you in one business hour or less!
We've Got Great Reviews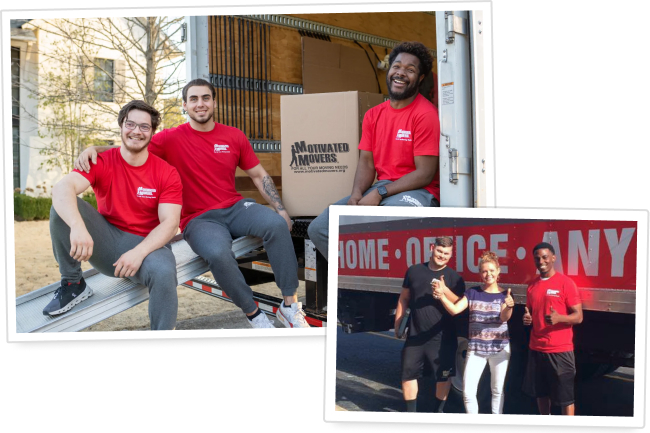 We have moved several times over the years and have utilized a variety of moving services. The experience we had with the Motivated Movers team today was above outstanding! We were amazed with the level of knowledge the gentlemen demonstrated during the packing and storing process. I highly recommend this dynamic duo for your moving needs! You won't be disappointed!
6 months ago
Needed last minute help unloading my moving truck. Daniel and Adrian came to my rescue. These young men were so courteous, professional, and willing to help with whatever I needed in regards to moving and setup. They handled my items with care. I can also appreciate that they had safe practices like team lift, proper lifting techniques, and made sure they were in sync with each other. Motivated movers were reasonably priced and saved me from getting a headache trying to move by myself. Thanks!
5 months ago
Daniel and Trevor were great! They made our move very easy and would definitely recommend using Motivated Movers, especially with those 2 guys.
2 months ago
Very pleased with the entire moving experience with this company.. Prompt, courteous, professional and efficient movers who made my stressful move less stressful. Will definitely use this company again in the future.
2 weeks ago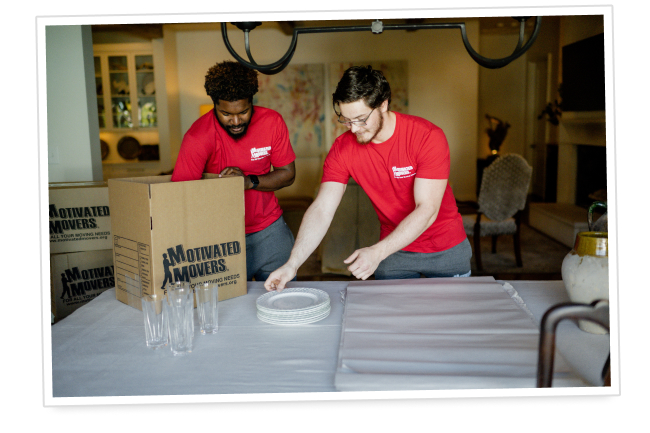 Chattanooga's Premier Residential Moving Service
Whether you're moving from a small apartment or a large estate, our team at Motivated Movers handles all types of residential moves in Chattanooga. We are fully licensed and insured, and we work with you to create a customized moving plan that fits your needs and budget. Our professional packing and unpacking services are available to make your move even smoother.
We specialize in moving specialty items, such as pianos, antiques, and large appliances. Our team also offers disassembly and reassembly of furniture, ensuring that your items are well cared for throughout the moving process.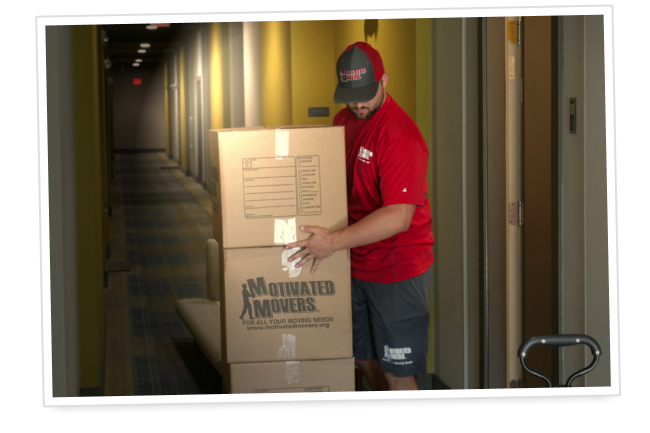 Professional Commercial Moving in Chattanooga
Motivated Movers is experienced in handling various sizes of business moves in Chattanooga. We offer flexible scheduling options to minimize disruptions to your daily operations, and we work closely with you to create a personalized moving plan tailored to your specific business needs.
Our team specializes in FF&E installation, workstation disassembly, and reassembly. We provide comprehensive insurance coverage for commercial moves and assign a dedicated move coordinator to oversee the relocation process, ensuring a seamless transition for your business.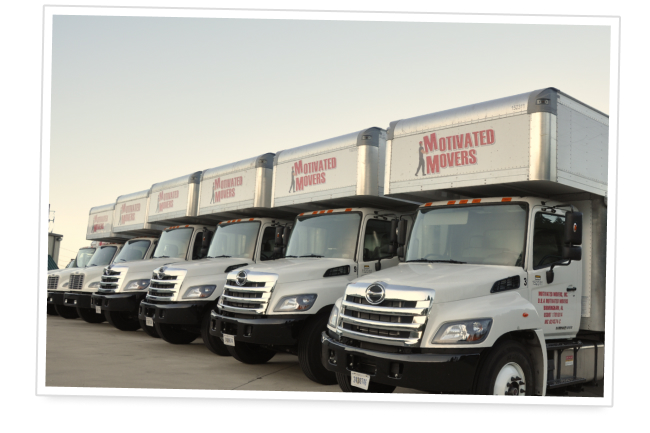 Reliable Long-Distance Moving Services in Chattanooga
If you're planning a long-distance move to or from Chattanooga, trust Motivated Movers to make the process as smooth as possible. We specialize in long-distance moving services, offering customized moving plans that cater to your individual needs.
Our exceptional customer service and reliable, efficient moving services set us apart. We use high-quality packing materials to protect your belongings during transportation and provide GPS tracking of trucks for real-time updates on your move. Our team adheres to federal regulations for long-distance moves, ensuring a worry-free experience.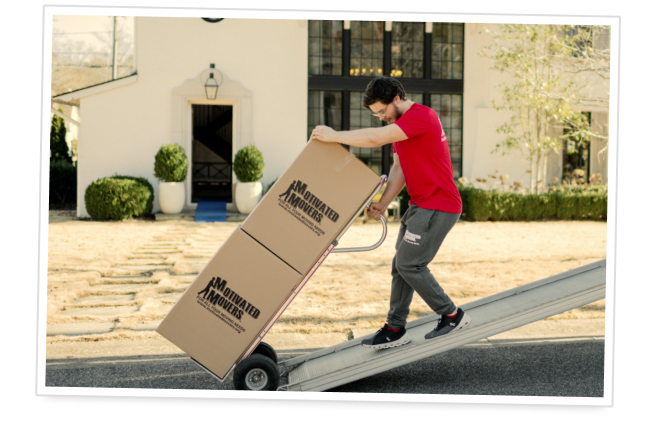 DEPENDABLE MOVING SERVICES IN RED BANK, EAST RIDGE, SIGNAL MOUNTAIN, AND BEYOND
Planning a move in the Chattanooga area? Look no further than Motivated Movers, your reliable moving company in Chattanooga. We extend our comprehensive moving services to a wide range of neighborhoods in and around Chattanooga, TN. From Red Bank to East Ridge, Signal Mountain to Lookout Mountain, and Soddy-Daisy to Hixson, we've got all your moving needs covered. Additionally, our strategic location near East Brainerd and Cleveland ensures that your move will be efficient and hassle-free with Motivated Movers.
We recognize that moving can be a daunting task, which is why we aim to simplify the process and alleviate any stress. Our team of professional movers and packers are prepared to manage all aspects of your move, from packing and loading to transportation and unloading. Reach out to us today for a quote and let us assist in making your move to, from, or within Chattanooga a seamless experience.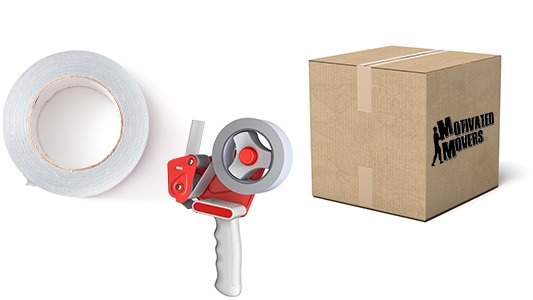 Need Supplies?
Look No Further
Motivated Movers offers a wide variety of packing supplies and materials to support a successful and stress-free move. Whether you need boxes, tape, or bubble wrap, we have you covered. We even offer free delivery of packing supplies for local customers, making your move as convenient as possible. Trust Motivated Movers Chattanooga for all your moving supply needs
Find our supplies here