Motivated Movers Chattanooga: Your Local Moving Experts
As local moving experts in Chattanooga, TN, Motivated Movers is dedicated to providing you with a seamless moving experience. Our team of experienced, professional movers is committed to customer satisfaction, handling delicate items, and navigating tight spaces with ease. We offer personalized quotes for a full-service moving experience, ensuring that all your needs are met. Living outside Chattanooga? We also serve the communities of Red Bank, East Ridge, Signal Mountain, Lookout Mountain, Soddy-Daisy, Hixson, and Harrison.
We provide a wide range of moving services, including local and long-distance moves, residential and commercial relocations, and packing and unpacking services. Our storage solutions cater to your short-term or long-term needs, and our background-checked, skilled moving crew ensures a safe and smooth move from start to finish.
Contact us today for a free quote on your moving needs.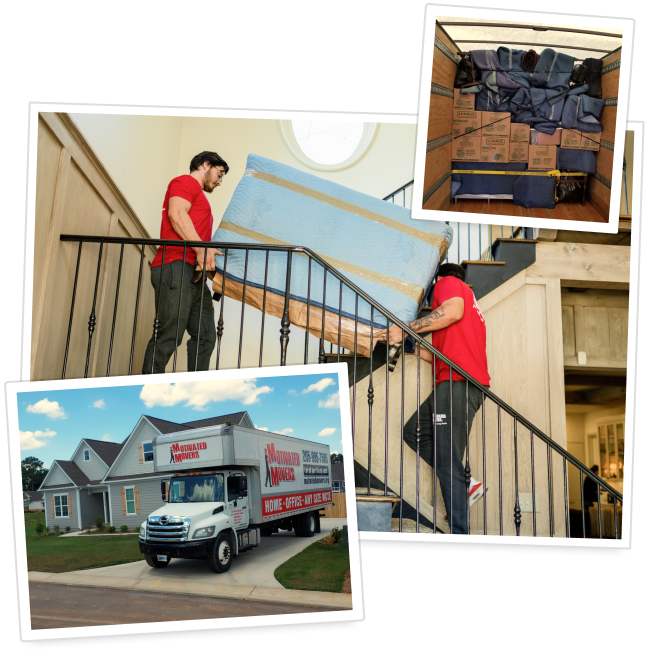 ---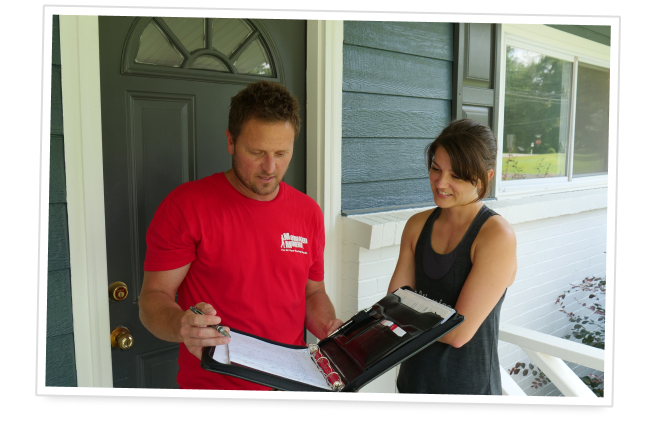 The Cost to Move In Chattanooga
At Motivated Movers, we make it simple to get a personalized quote for your move:
Fill out our quick quote form on our website to receive a personalized quote in one business hour or less.
Give our local Chattanooga office a call at 423-994-0529, and one of our friendly and knowledgeable staff members will be happy to assist you with any questions you may have.
Schedule a virtual estimate with one of our experienced estimators for a detailed quote and one-on-one consultation.
Our professional movers handle your belongings with care and respect, making us a trusted choice for local moving services in Chattanooga.
We believe in transparent pricing with no hidden fees, ensuring that you know exactly what to expect during your move. Our commitment to providing exceptional service sets us apart from other moving companies in the area.
Call us today for a free quote!
423-994-0529
Or use the button below to request a free quote online.
We will get back to you in one business hour or less!
We've Got Great Reviews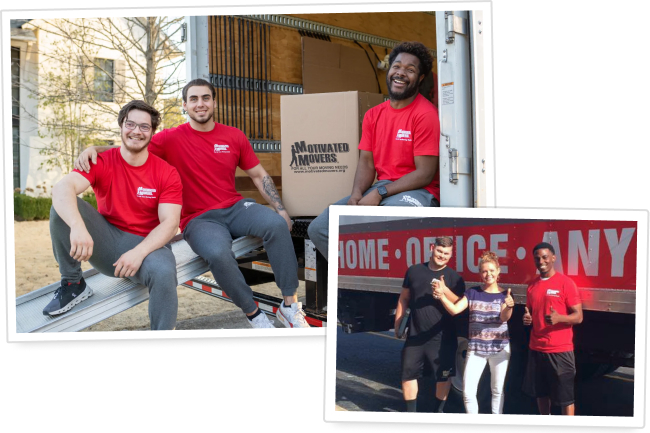 We have moved several times over the years and have utilized a variety of moving services. The experience we had with the Motivated Movers team today was above outstanding! We were amazed with the level of knowledge the gentlemen demonstrated during the packing and storing process. I highly recommend this dynamic duo for your moving needs! You won't be disappointed!
6 months ago
Great experience! Hard working, worked steady whole time. Arrived perfectly on time. They were super nice, and very professional. First I've ever hired anyone for a move and I did not regret it. I recommend if u need help moving you won't go wrong with these good folks. The trio Q, Lukis, and Dggzl (sorry wasn't sure about last one) were extremely polite and super helpful. Very polite men. When I move again Motivated Movers will be hearing from me! Thx again guys!
6 months ago
Needed last minute help unloading my moving truck. Daniel and Adrian came to my rescue. These young men were so courteous, professional, and willing to help with whatever I needed in regards to moving and setup. They handled my items with care. I can also appreciate that they had safe practices like team lift, proper lifting techniques, and made sure they were in sync with each other. Motivated movers were reasonably priced and saved me from getting a headache trying to move by myself. Thanks!
4 months ago
Daniel and Trevor were great! They made our move very easy and would definitely recommend using Motivated Movers, especially with those 2 guys.
a month ago