Montgomery's Top Moving Company
If you're planning a move in Montgomery, AL or one of the surrounding areas like Prattville, Millbrook, or Pike Road, let Motivated Movers take care of all your moving needs. Our local moving company has been serving the Montgomery community for years and is dedicated to providing exceptional moving experiences. Our satisfied customers speak to our commitment to customer satisfaction, so be sure to check out our reviews.
We understand that moving can be stressful, which is why we strive to make it as easy as possible for you. Our team of professional movers is extensively trained to handle any situation, and we treat your belongings with the utmost care and respect. Whether you need help moving a few items or want a full-service moving experience, Motivated Movers is here to help.
Don't hesitate, contact us today for a quote and discover the best moving services Montgomery has to offer.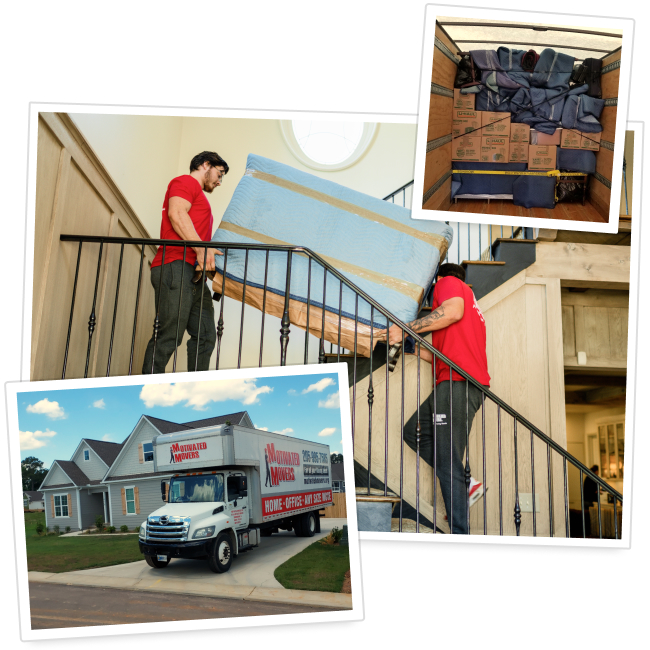 ---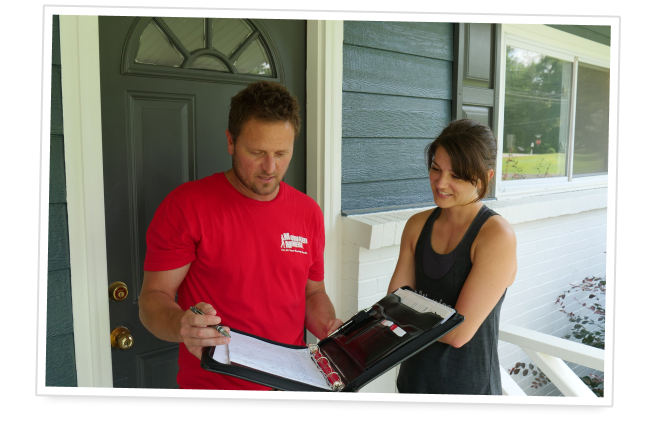 How much does it cost to move in Montgomery?
Getting a quote from a reliable moving company in Montgomery, AL is easy and stress-free with Motivated Movers. Our team is dedicated to providing you with an exceptional moving experience, and that starts by reaching out to us in one of the following ways:
Get a personalized quote in one business hour or less by submitting some information about your move on our website.
Give our local Montgomery office a call at 334-221-1222, and one of our friendly and knowledgeable staff members will be happy to assist you with any questions you may have.
Schedule a virtual estimate with one of our experienced estimators for a detailed quote and one-on-one consultation.
At Motivated Movers, we understand that moving can be overwhelming, but we're here to make the process as easy as possible. Our professional movers are rigorously trained to handle any moving situation, and we treat your belongings with the utmost care and respect.
So why wait? Get your free quote from Motivated Movers Montgomery, your trusted movers for a successful and worry-free move.
Call us today for a free quote!
334-221-1222
Or use the button below to request a free quote online.
We will get back to you in one business hour or less!
We've Got Great Reviews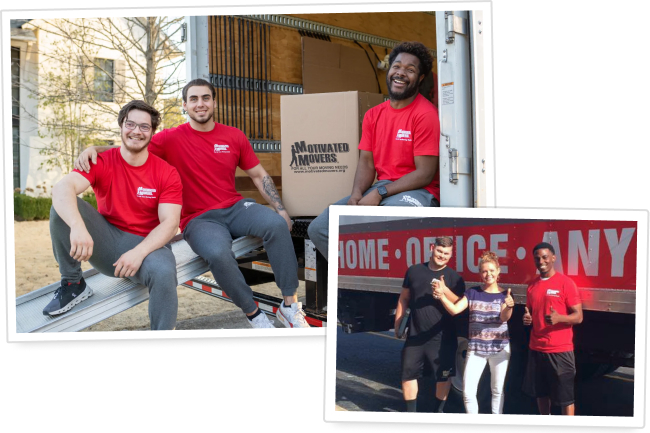 I have used Motivated Movers approximately 7 times. 5 times for my 3 outpatient facilities and twice for my home & apartment moves in the last 11 months. Each time I've had a different crew. Initially we had the owner, who assisted with a AL state surplus move. Based on his professionalism, I hired his company repeatedly during each of my expansions. Today, I completed two separate moves. The team was and is always professional. However, today, the team was very knowledgeable, quick & efficient, and completed both moves at an affordable price. I am very satisfied with their service and look forward to using them again in the near future. My furniture and equipment is extremely heavy and they carried it down 3 flight of stairs. Today, my team was Stinson, Nick, and Kem ( I think). They also arrive on time and worked the entire time without a break to complete the job as quickly as possible. There were no hidden or excessive fees, upfront prices and I always receive receipts with a detail explanation of each charge.
a year ago
We used Motivated Movers twice this month. They did such a great job with our move, we requested them for my mother-in-law's move. They were great both times! Fast, efficient, professional, friendly, respectful and very affordable! Joshua & Jonah were on the team for both moves and I cannot say enough good things about them. Joshua is a born leader and made sure everyone stayed on task and was careful with our belongings. He's very personable and has a great work ethic. Jonah is an extremely hard worker and such a nice guy. We would definitely use them again & will recommend them to any family and friends in this area who are planning a move. Thanks guys!!
7 months ago
I hired Motivated Movers and was assigned Dalton, Demetrius, & Teshawn. They were fast and accurate. Handled my items with care and made sure all of my stuff fit inside my storage. Will definitely be using them on my next move.
11 months ago
We utilized Motivated Movers to move 2 house holds to a new location. We had 2 26' trucks and a crew of 5. The crew showed up right on time and had both houses moved and unloaded in record time. They were respectful with our belongings and handled them with care. They worked great as a team and each one of them - Dalton, Devon, Ced, Horatio and Charles had a very professional, energetic energy about them. Motivated Movers completed what we couldn't do at a very fair price! Thank You!
3 months ago